Today is the last day to nominate a teacher in SDPC to participate in the Extra Yard for Teachers challenge. In partnership with Eckrich, the Extra Yard for Teachers is giving teachers the chance to win $1 Million to fund classroom resources! If selected, your teacher will be able to participate in the throw during the Clemson University vs. Miami game on November 19, 2022, where they will be eligible to win $1 million to fund classroom resources. Nominate a teacher today at: bit.ly/3A45Yrk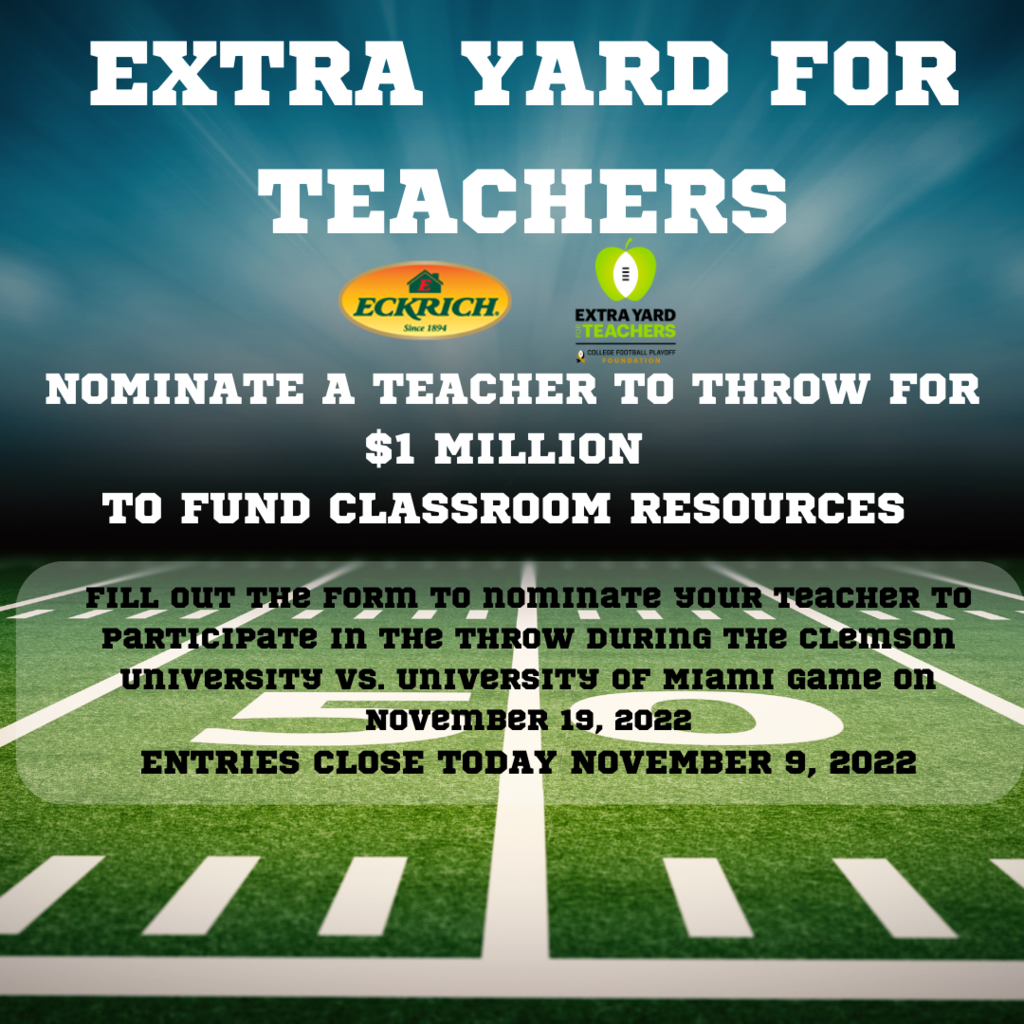 🔥🚒 After learning about fire safety in class, our K5 students had a visit from the Pickens Fire Department. The firefighters did a fantastic job teaching our kiddos more about fire safety. At the end of the lesson, students got to check out the cool fire truck.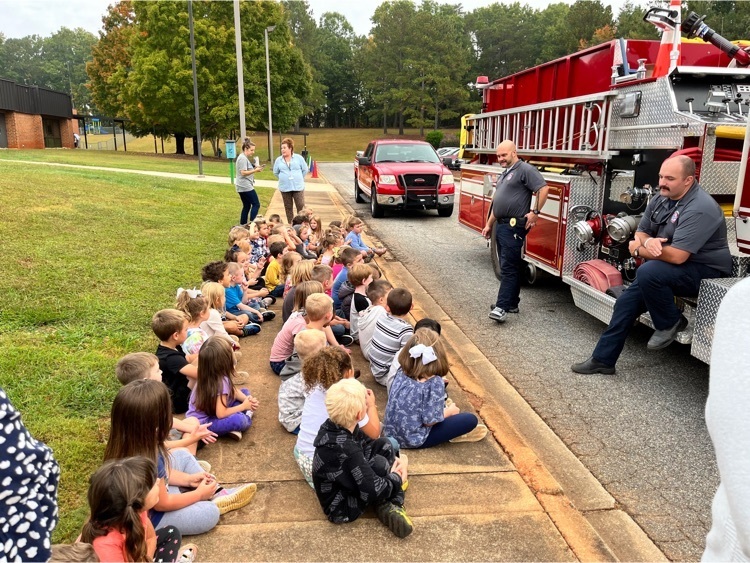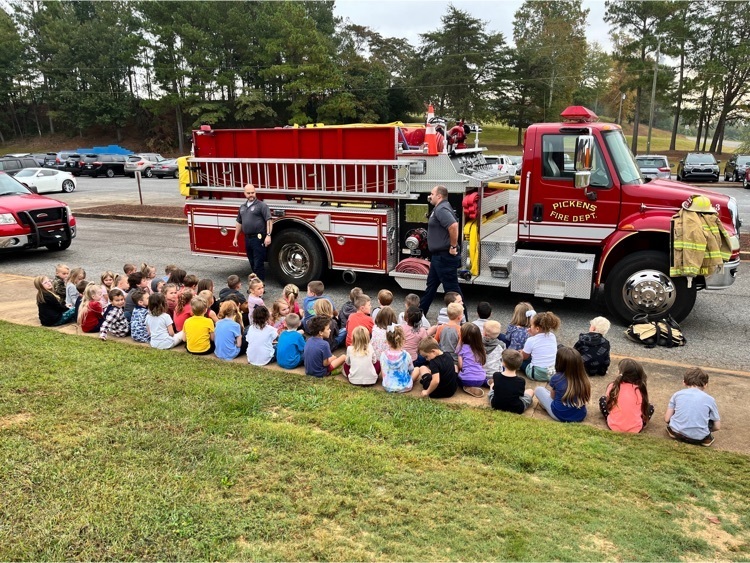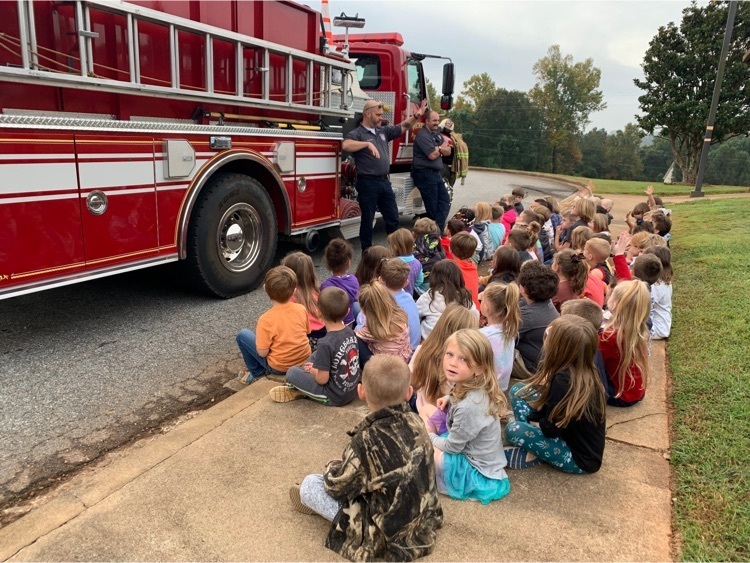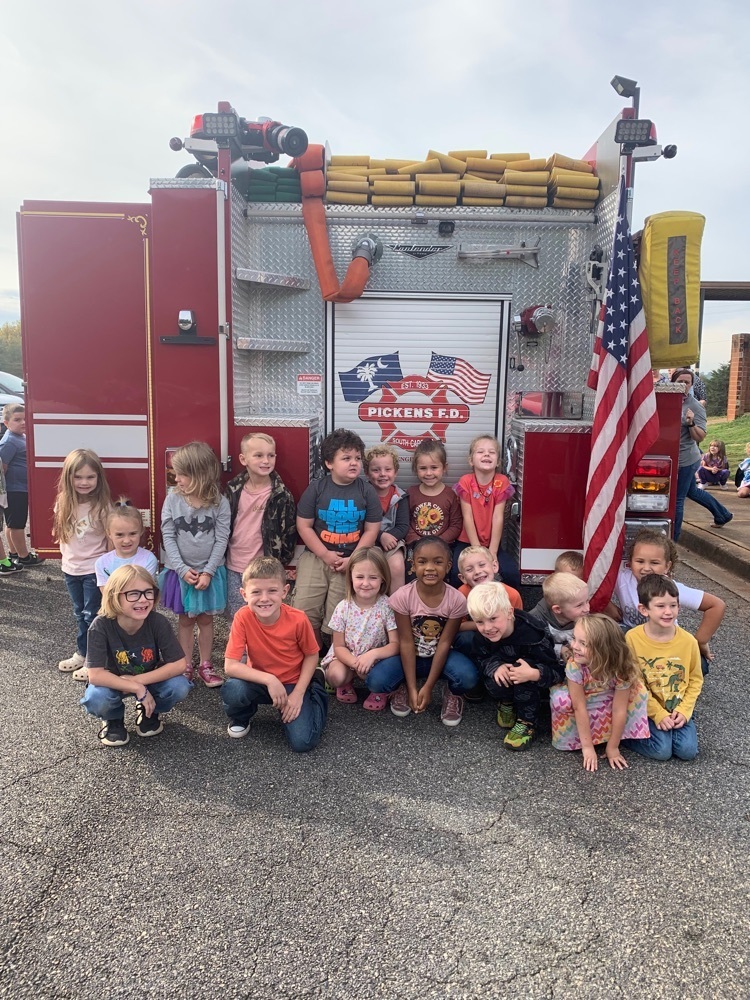 C O N G R A T U L A T I O N S to the following students who have been elected by their peers to serve as our 2022-2023 student council members. OFFICERS Carolina Durham - President Brysie Brock - Vice President Ellie Morris - Secretary Aiden Madden - Treasurer HOMEROOM REPRESENTATIVES Skii Cannon - Beard's Homeroom Daniel Gosnell - Brown's Homeroom Raelynn Roach - Duncan's Homeroom Jacob Looper - Trotter's Homeroom Joe Mabina - Stowers's Homeroom Bryson King - Stone's Homeroom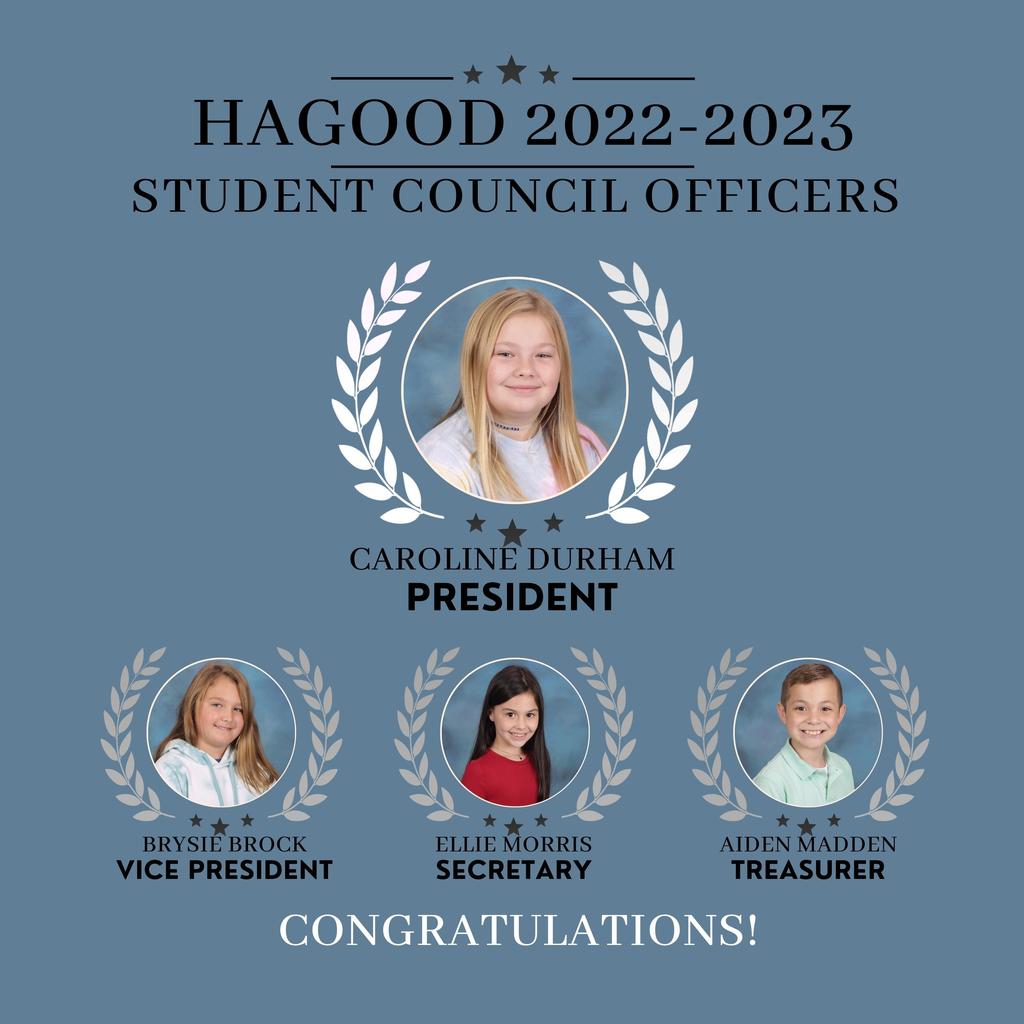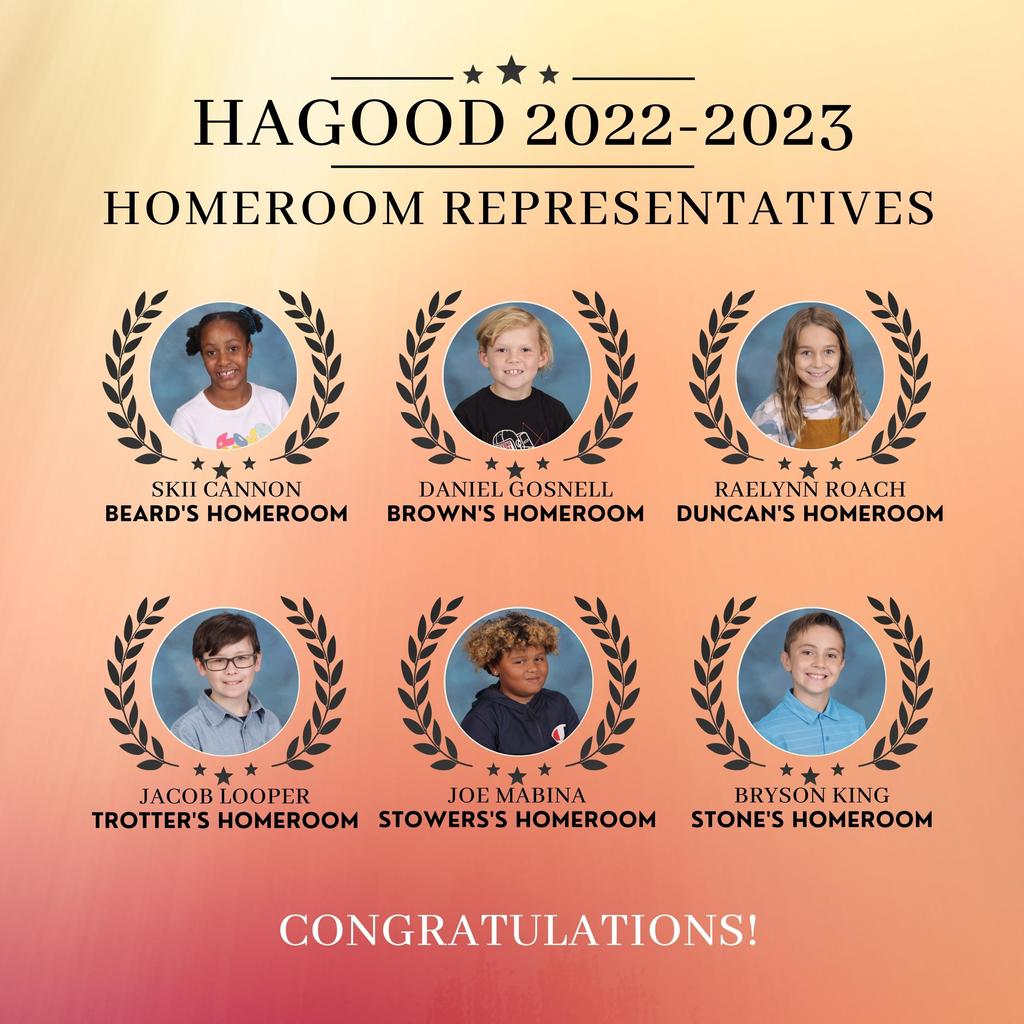 SAY CHEESE! Fall pictures are on Wednesday, Oct 5th. Please make sure your child is at school on picture day. This will be the picture that will go into our school yearbook.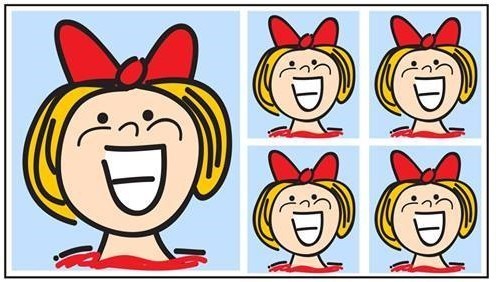 REPORTING COVID FOR YOUR CHILD A Positive COVID test means an student must quarantine (AT HOME) for 5 days after symptoms begin or if no symptoms, 5 days after COVID test performed. At this time, close/household contacts are not required to quarantine as long as they are symptom free. Classroom letters regarding COVID will only be sent home if there is an outbreak situation. The district will not be offering COVID testing. Home test kits will be available from the school nurse as long as supplies are available. A Positive COVID-19 test for a STUDENT must be reported on the following Google form as detailed below.
https://docs.google.com/forms/d/e/1FAIpQLSfbky9BjoQrlm8fLxck5wlcyYEQEM_mrVX_BhHCAEc-OlSTdw/viewform
Please see the district website for more COVID-19 information.
https://pickenscosc.sites.thrillshare.com/page/covid-19-info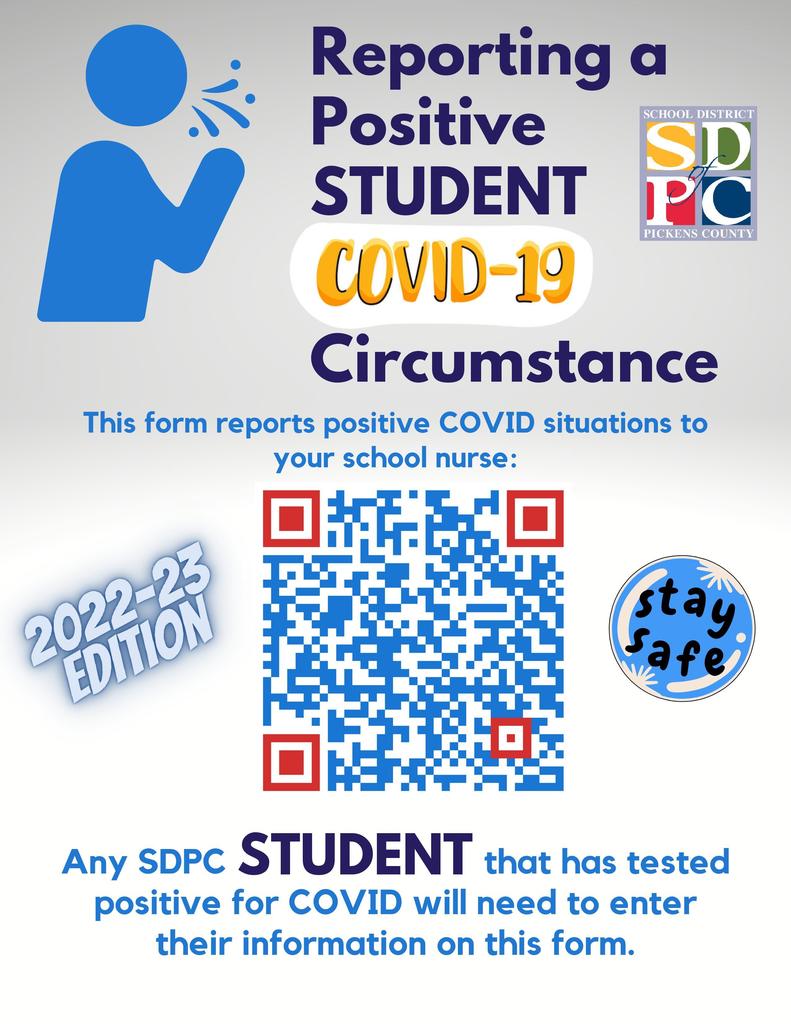 STILL NEED A YEARBOOK? We will be accepting late yearbook orders until 3pm on Monday, 5/2. Strawbridge charges us an additional fee for printing & shipping late orders. In order to recover that fee, we are charging $25 for all late yearbook orders—Please send cash/check made payable to Hagood Elementary. Contact Mrs. Hill for more information (
toniahill@pickens.k12.sc.us
). We will have to submit the order on Tuesday morning since they will need 4 weeks to print & ship them. They CANNOT guarantee that late yearbook orders will arrive with our original order for school yearbook day but they should be here by the last day of school.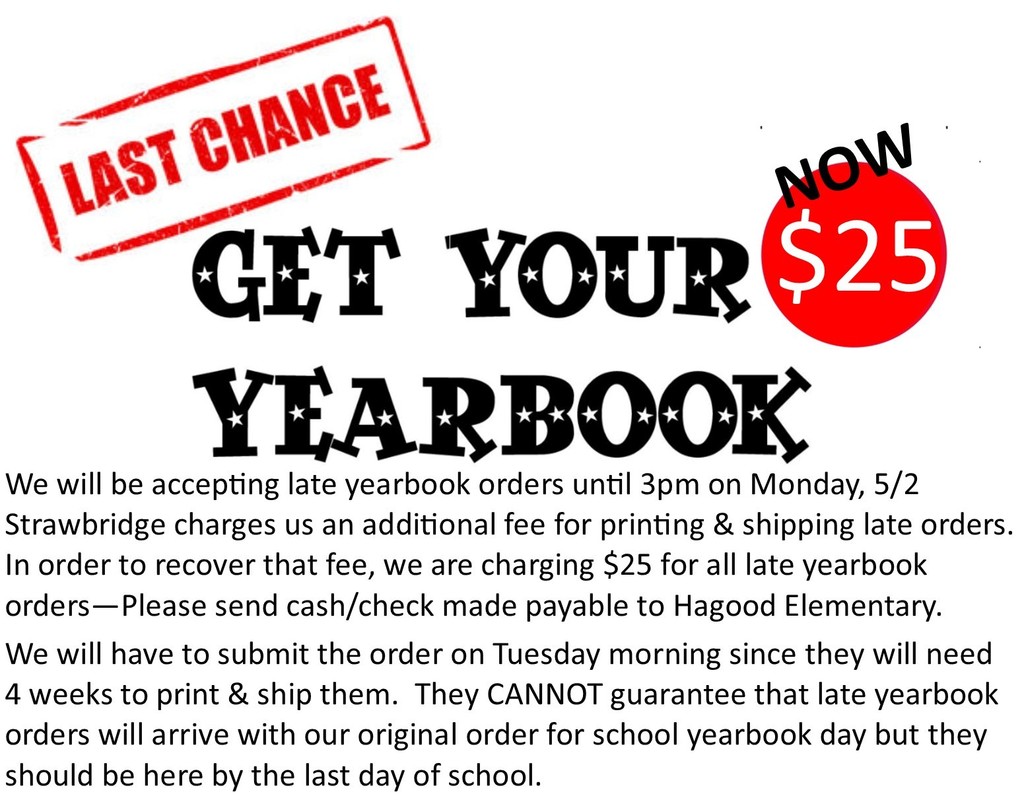 We are hiring! Do you know anyone searching for positions such as teachers, custodial staff, summer camp workers, guidance counselors, coaches, and more? Please share these opportunities with them. There are immediate opportunities for custodians at Easley High School and Clemson Elementary. Visit pickens.k12.sc.us/page/join-our-team to apply online. Join our SDPC team!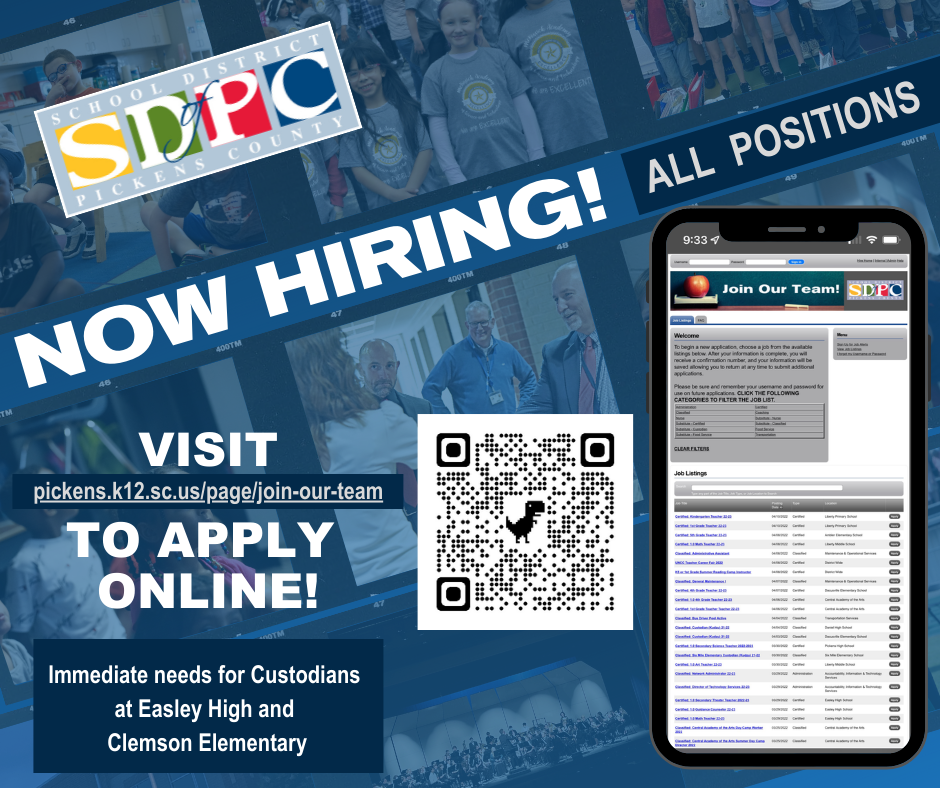 Buy your yearbook today!! They are $20 each. Your child will bring home a Strawbridge Yearbook Order Form envelope that needs to be completed & returned to the school by Friday, April 15th. Be sure to complete the entire form, including your child's name & homeroom teacher. Don't wait to get your yearbook because we do not order many extras and those we do, will sell quickly. If your child was absent for fall pictures or is new to our school since November 30th, we will have a makeup picture day (for the yearbook only) on Wednesday, March 30th. Pictures will be taken after morning announcements. Yearbooks will be delivered in May.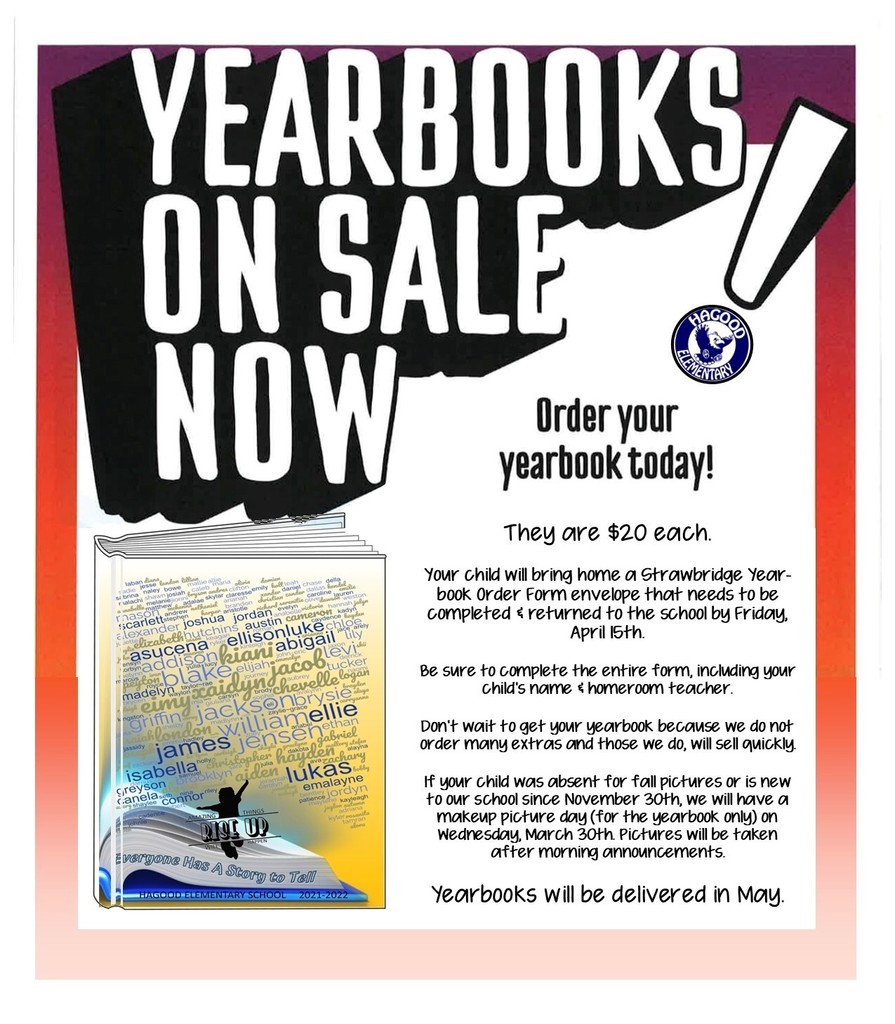 National School Counseling Week is Feb. 7-11, and we're happy to join our schools in celebrating. Every day, school counselors make a difference for students! Join us in thanking them for all they do! #SDPCBetterTogether #NSCW22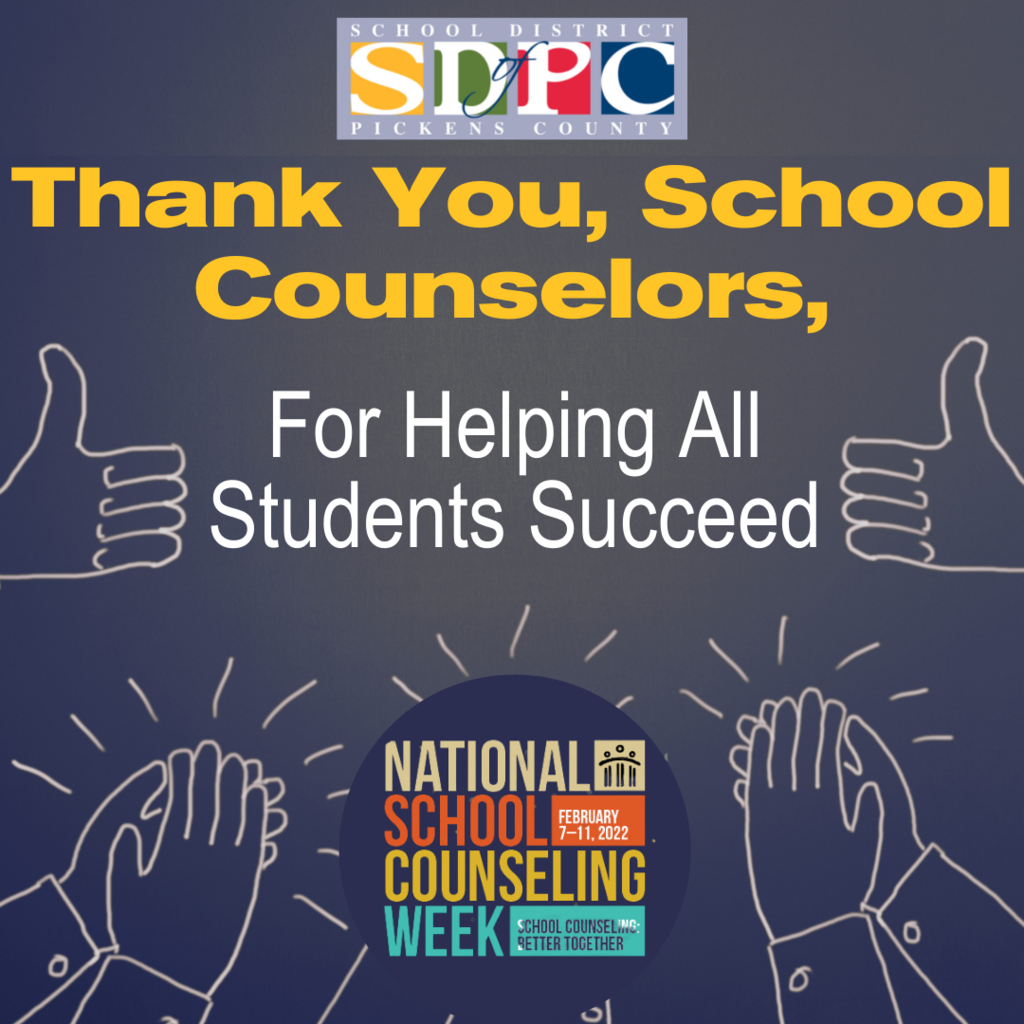 🚨Reminder🚨: There will be no school: Friday, February 4, 2022 Friday, February 18, 2022 Monday, February 21, 2022 These days are planned breaks on the 2021-2022 calendar. (Note: The free COVID-19 testing center for SDPC will be closed on these dates)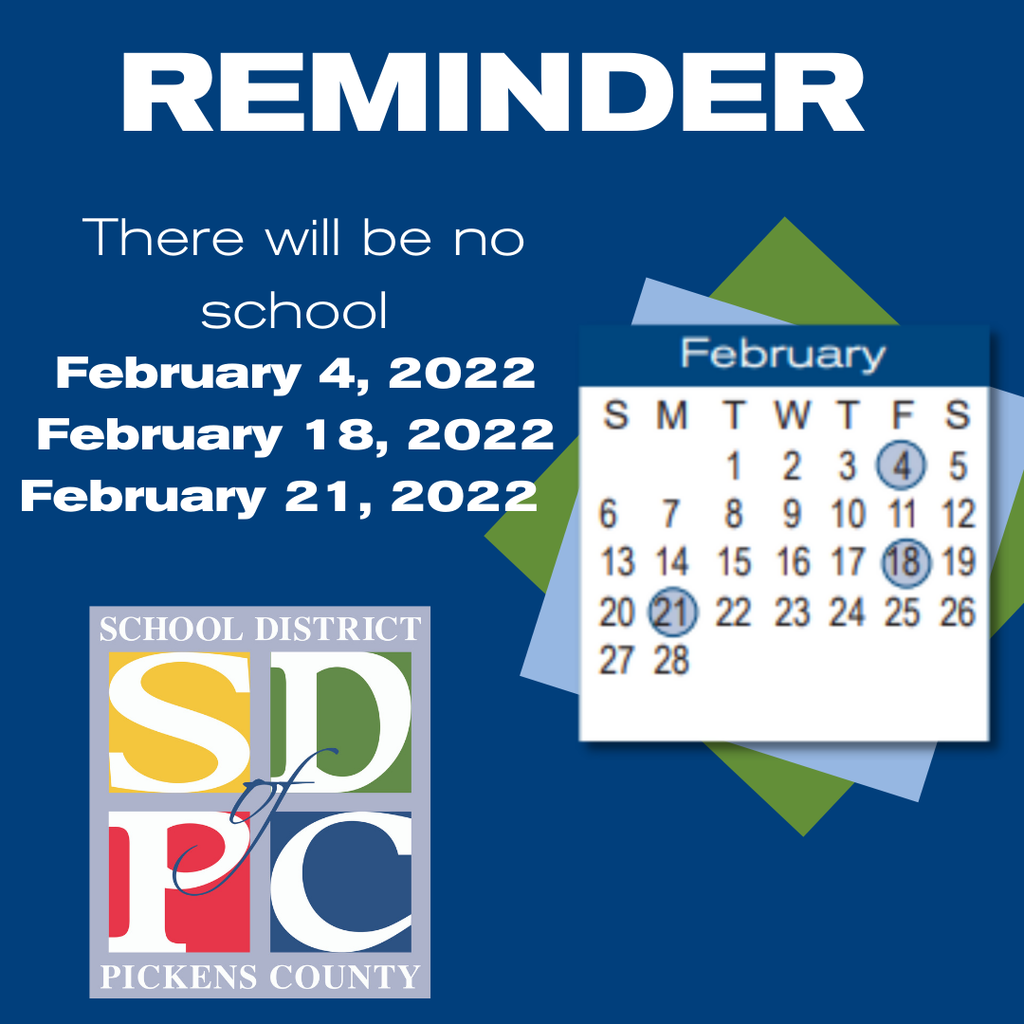 Kindergarten registration (K3, K4, and K5) for next school year will begin in February. You can begin the registration process now by accessing the New Student Gateway on the district webpage. Click the gateway link below. If you need help with the Gateway, please be sure to let us know! In February, we will contact parents to set-up screening appointments for potential K3 AND K4 students and follow-up with those registering for K5. For more information visit,
https://www.pickens.k12.sc.us/page/registration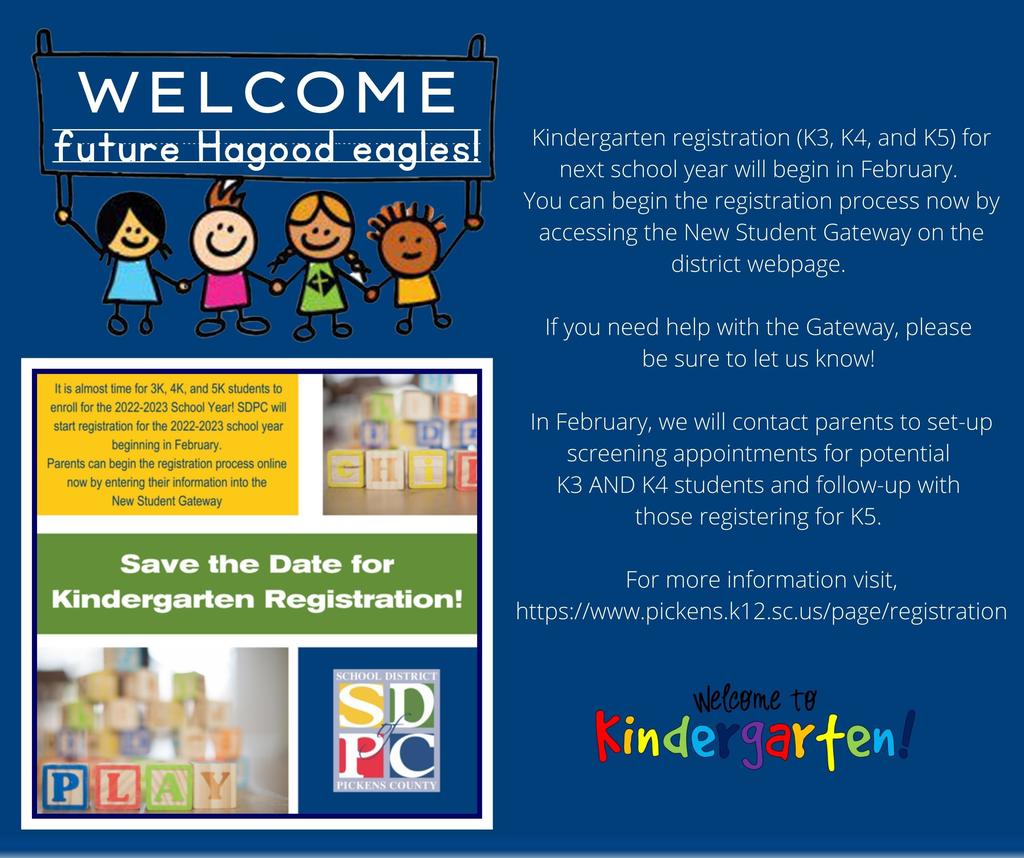 NO SCHOOL on Friday, February 4th. Enjoy the long weekend.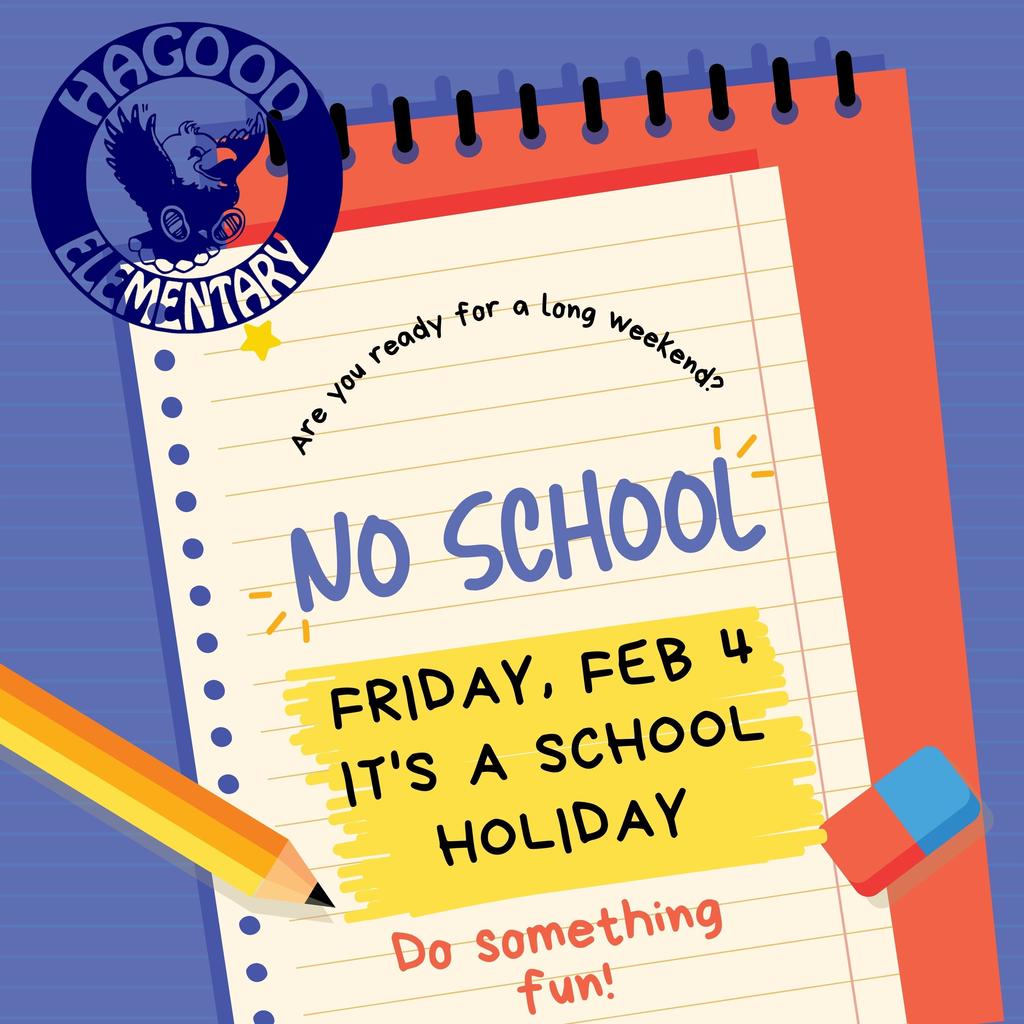 The School District of Pickens County (SDPC) will open on a two-hour delay on Thursday, January 20, 2022, due to the continued danger of ice on shaded areas and on secondary roads. The two-hour delay gives additional time for ice to melt off the roads and will improve visibility for drivers. -- Morning 3K and 4K classes are canceled. PM classes operate on a normal schedule. -- No Buses on Icy Roads -- High school students (including Career Center) should check their Schoology messages for adjusted class times and bell schedules.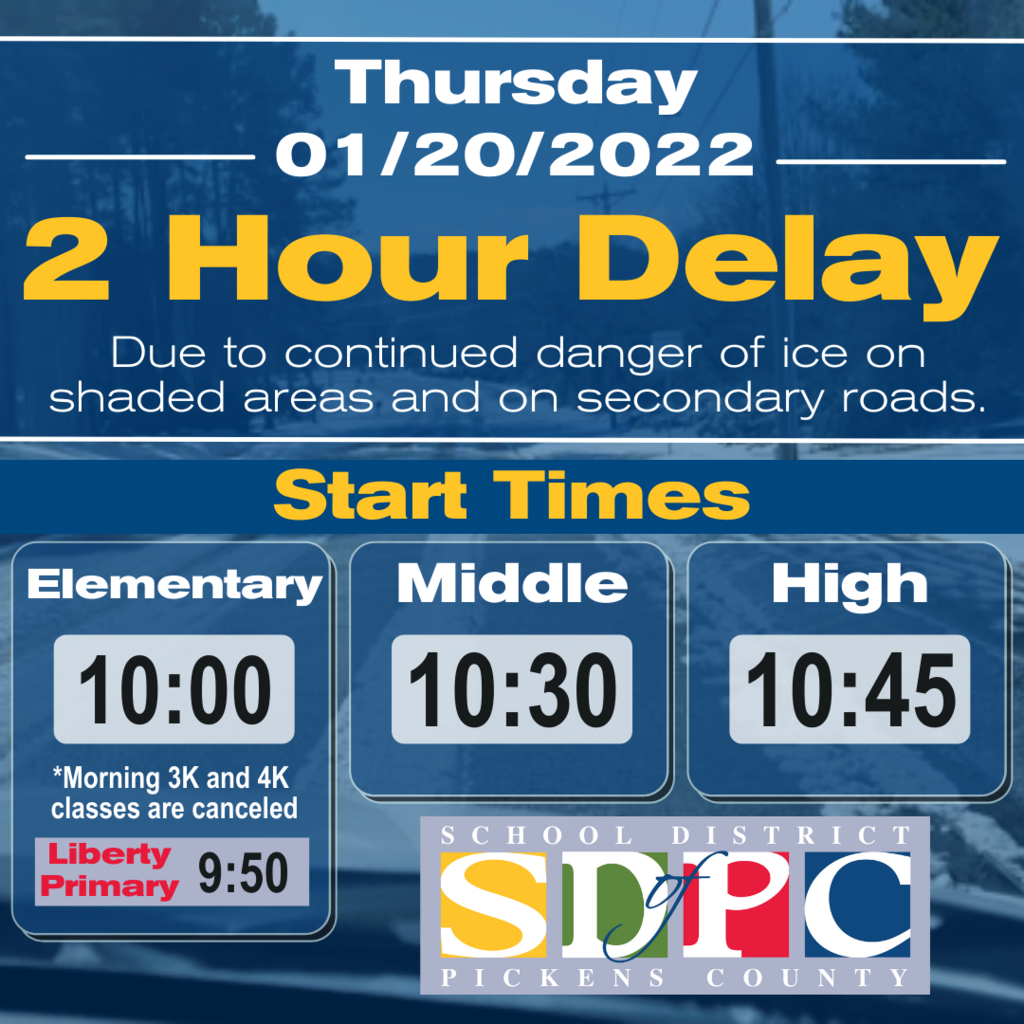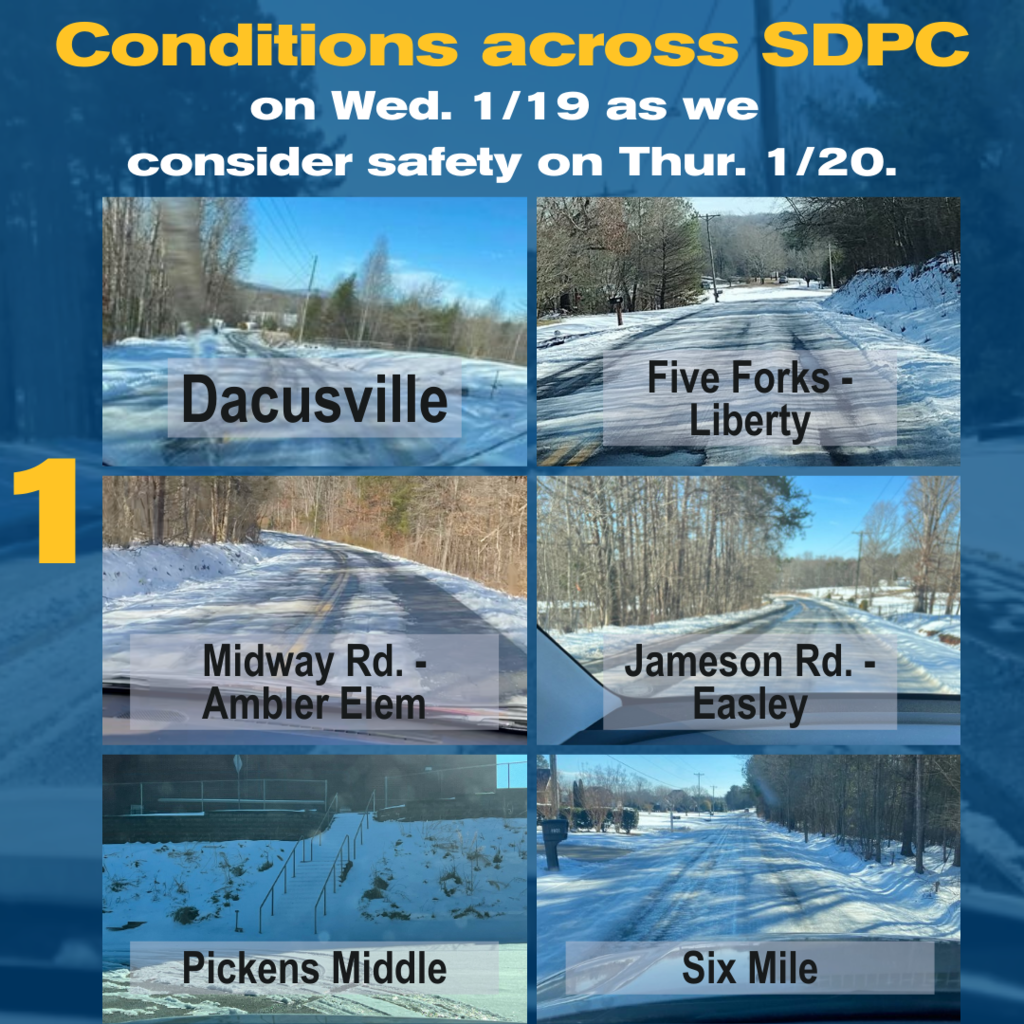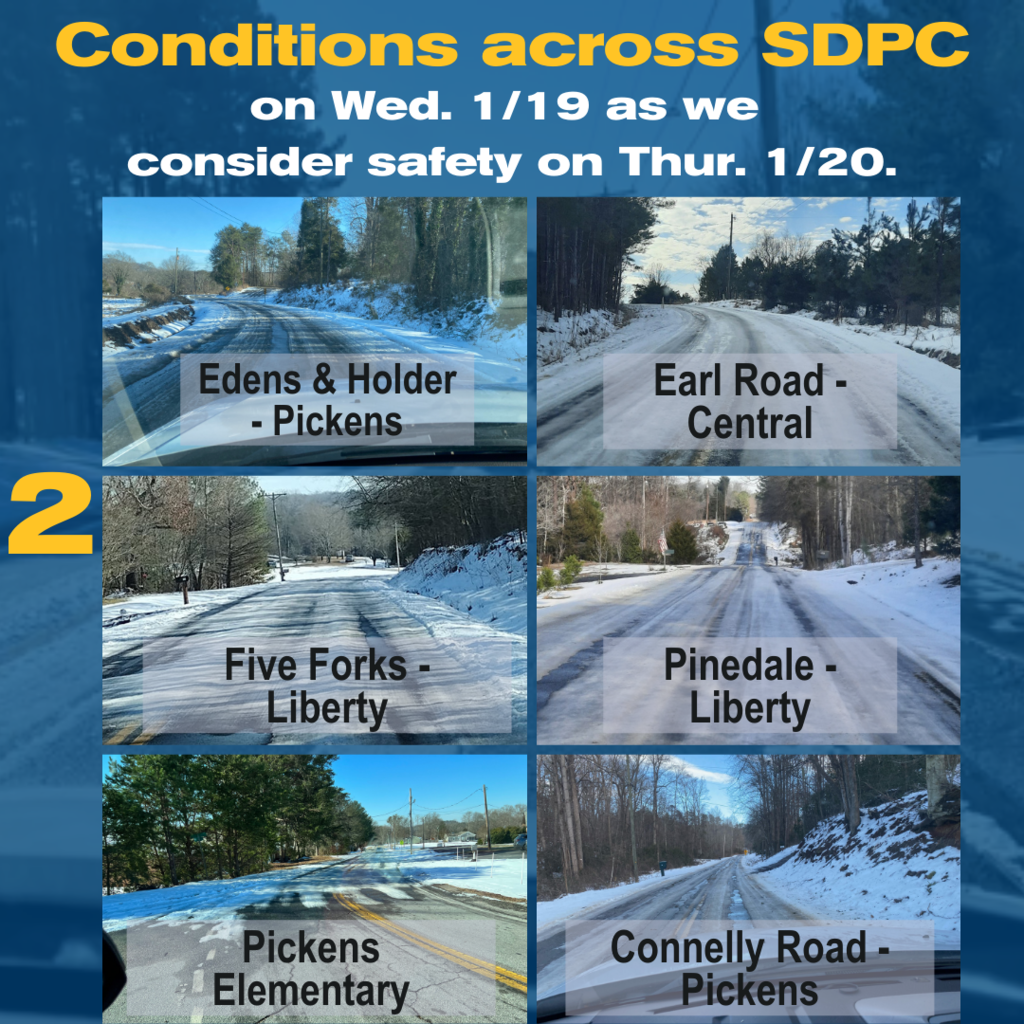 Wednesday, January 19, 2022 will be a Digital Learning Day for the School District of Pickens County due to the continued danger of icy roads. Students will not attend school in-person. While there are areas in our county that have improved, there are many shaded areas that continue to have noticeable ice and black ice on roads. Temperatures are expected to drop again tonight and are not predicted to rise above freezing until after 9:00 am. Even with a delay, transportation would have to occur on the roads prior to this time.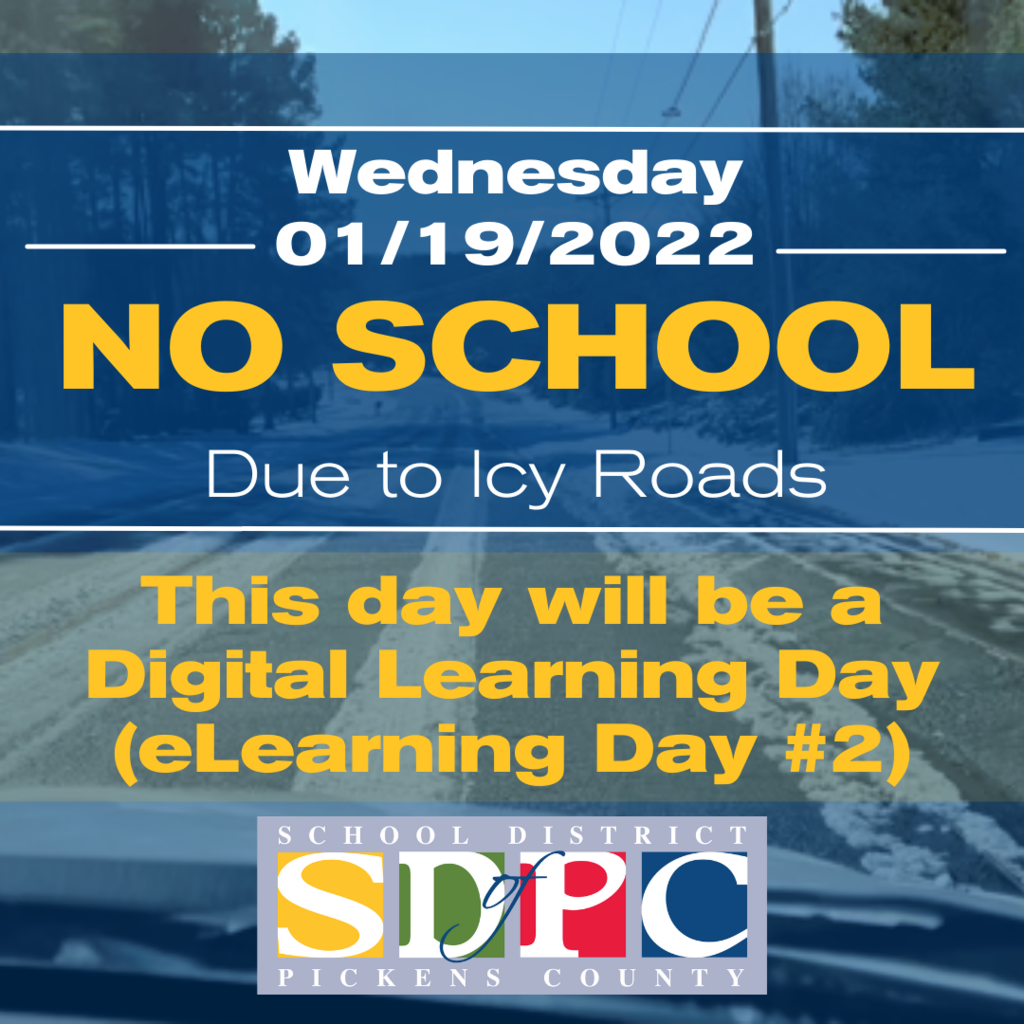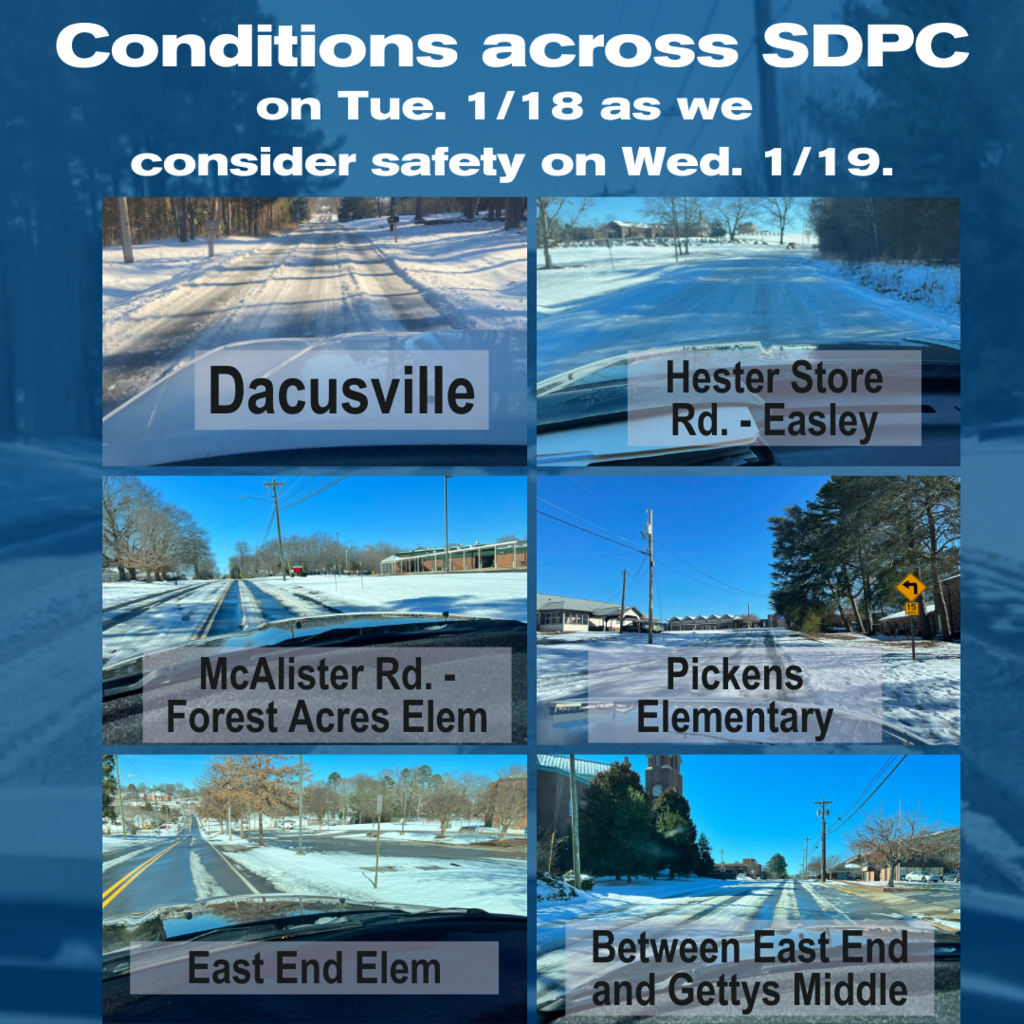 Tuesday, January 18, 2022 will be a Digital Learning Day for the School District of Pickens County due to icy roads. Students will not attend school in-person. Temperatures are expected to drop into the teens tonight following the snow, sleet, freezing rain from yesterday. Noticeable ice and black ice on roads throughout the county is a serious concern tomorrow morning. We will make a decision regarding school for Wednesday (January 19, 2022) on Tuesday evening.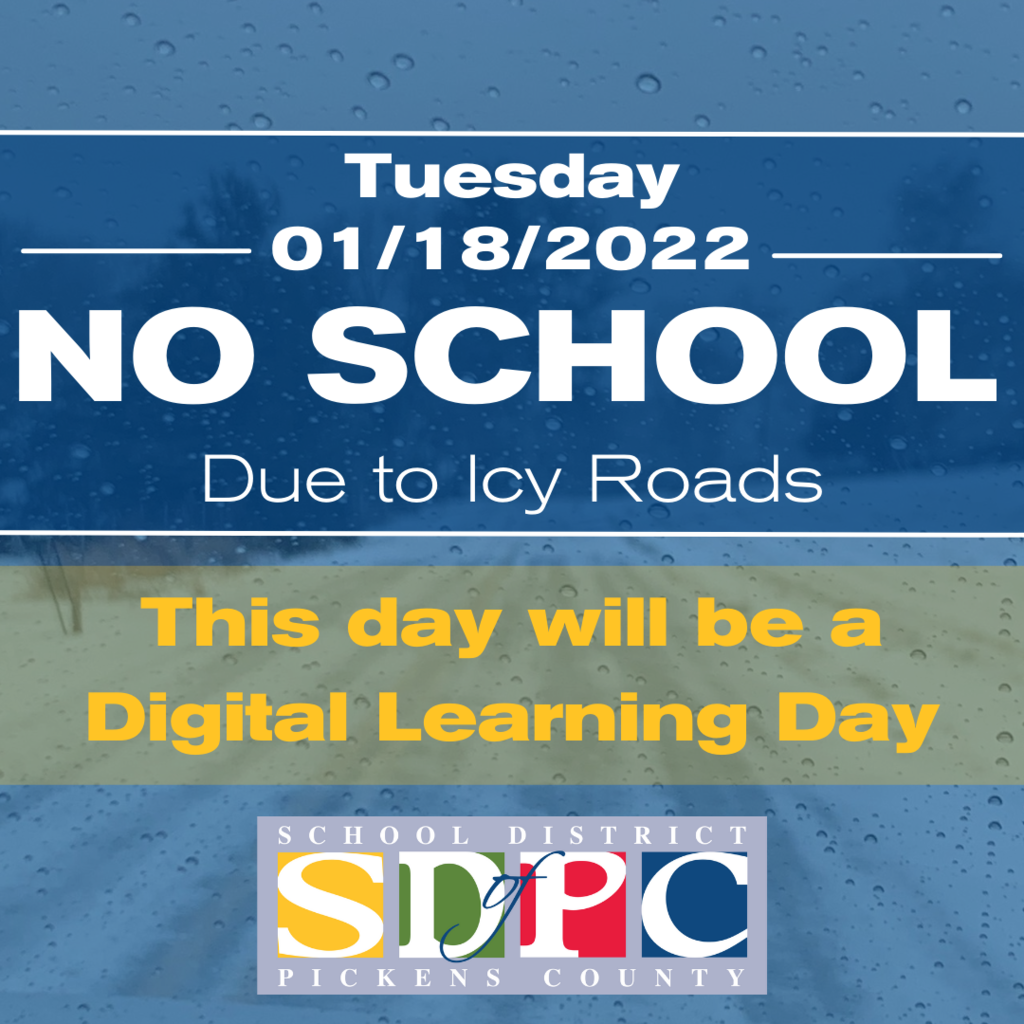 Save the Date for Kindergarten Registration! It's almost time for 3K, 4K, and 5K students to enroll for the 2022-23 school year! SDPC will start registration for the 2022-23 school year beginning in February. Parents can begin the registration process online now by entering their information into the New Student Gateway:
https://www.pickens.k12.sc.us/page/new-student-gateway
Schools will use this registration to contact parents of potential 3K and 4K students to set up screening appointments. More information regarding 3K and 4K programs for the 2022-23 school year will be available in February. For answers to common registration questions, visit our website at:
https://www.pickens.k12.sc.us/page/registration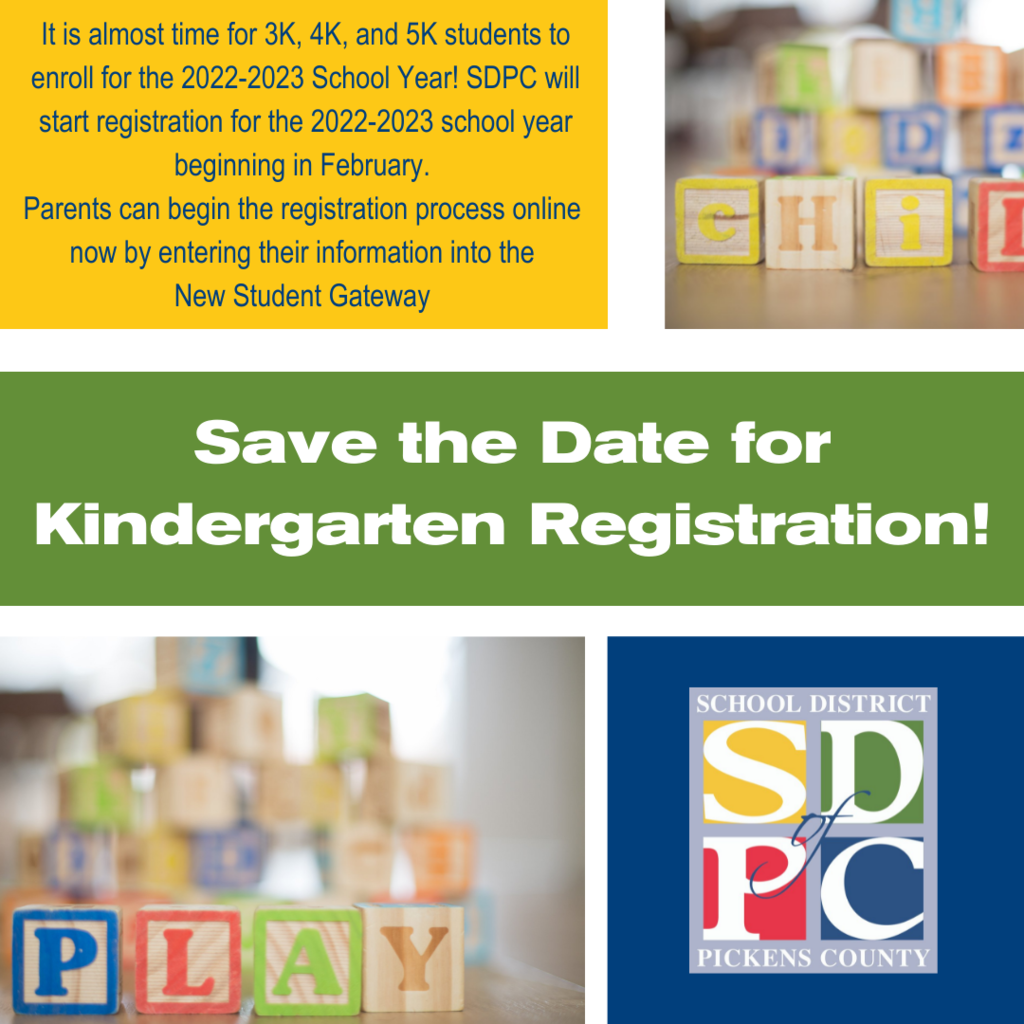 Our student council's Country Santa toy drive ends on Friday, 12/3.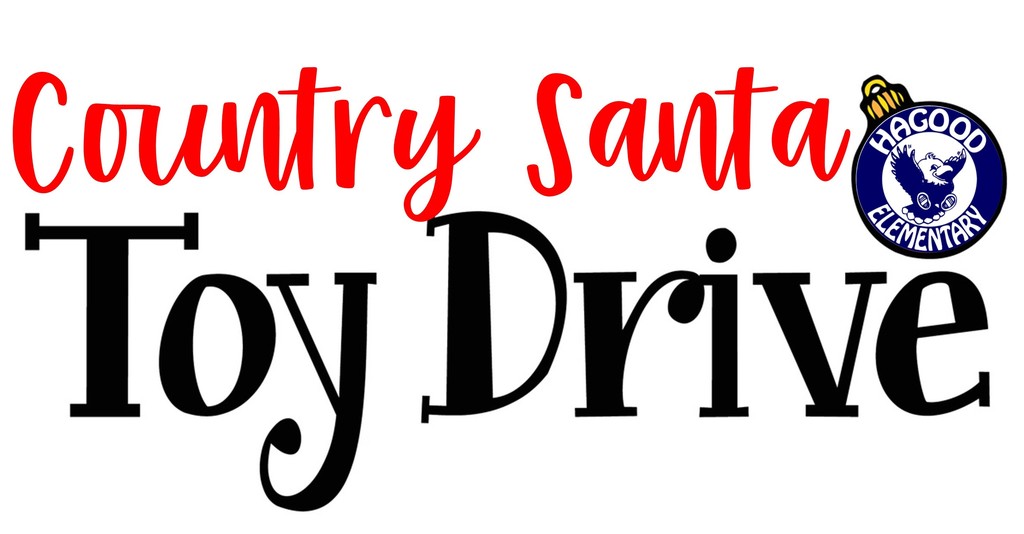 Tomorrow, we will have our first Christmas Spirit Day. Wear your red & white for Candy Cane Day!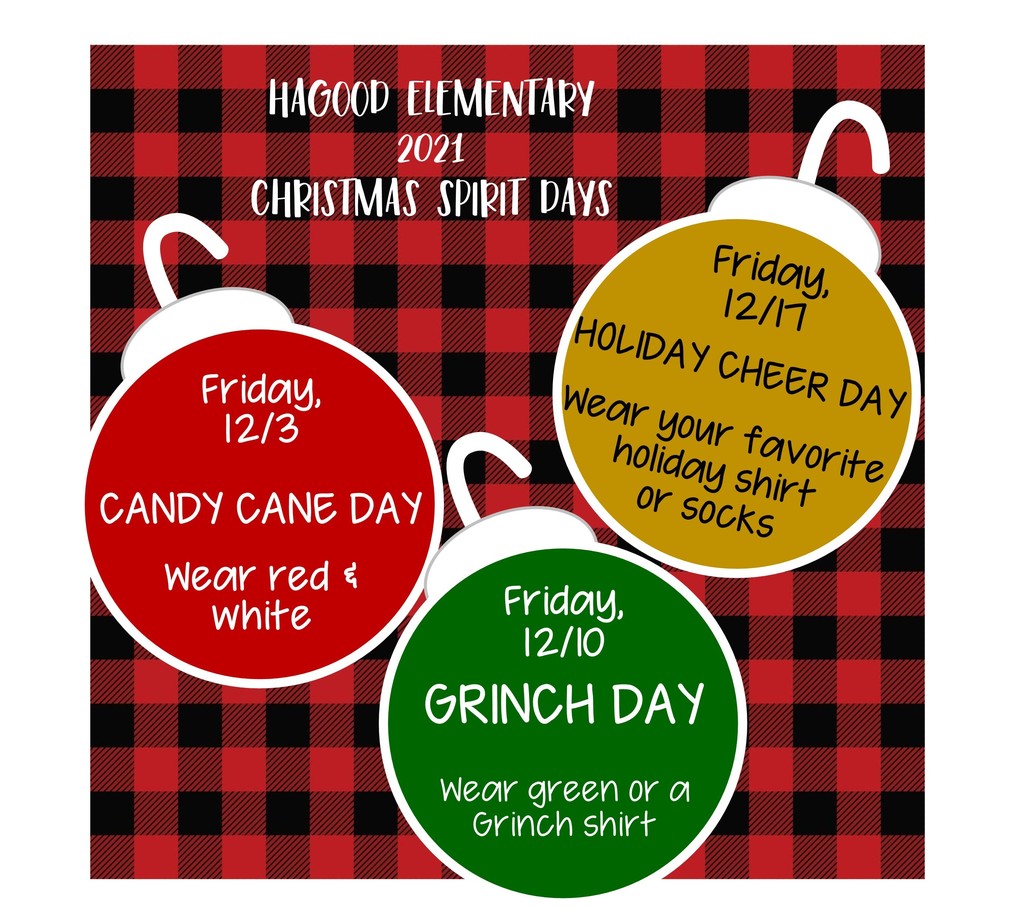 Reminder: As scheduled on the 2021-22 school calendar, there will be no school on Monday, November 1, 2021. Enjoy the long weekend! 🎃 🍁 🍂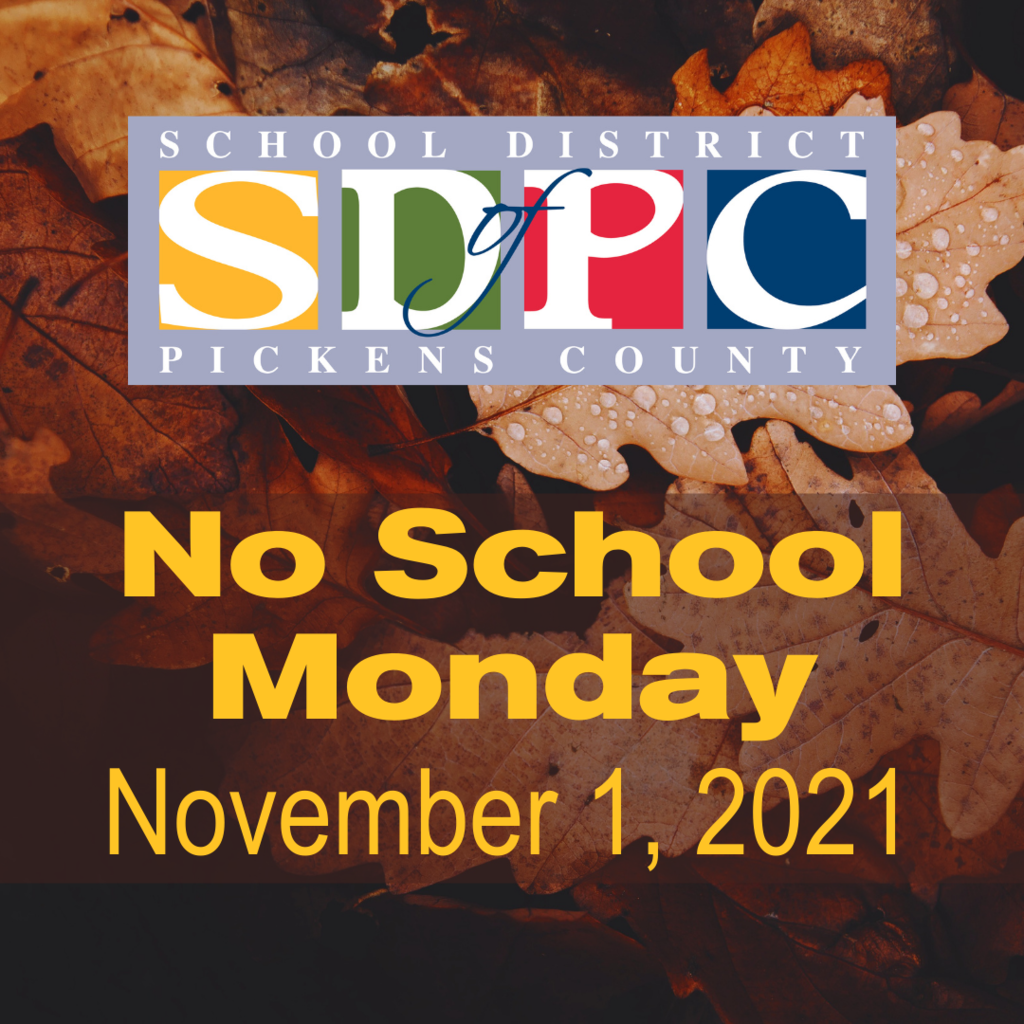 🚙 🐓 TOMORROW is the day for our Chick-Fil-A fundraiser pickup! If you have pre-ordered breakfast items, you can pick them up between 7:15am-8:15am in the car line. Proceed through the car line as you normally would, give us your child's name as you drop them off, and we will grab your order. If you have pre-ordered breakfast items for your child, we will have them delivered to their classroom. Thank you for supporting our school!